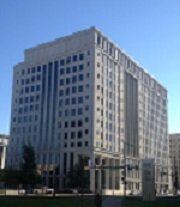 Audit: Colorado's Ethics Commission has questionable ethics
Marianne Goodland (The Colorado Independent)-
Sloppy record keeping. Failure to follow the state's open meetings and open records laws. Baffling instructions to anyone brave enough to file a complaint.
Those are a few of the charges the state's auditor lobbed at Colorado's Independent Ethics Commission, the body that oversees the state's ethics laws.
Click here to read the full story in The Colorado Independent.