After 10 years of representing Colorado as the only statewide project of Citizens for Responsibility and Ethics in Washington, Colorado Ethics Watch has become an independent organization.
"A decade of serving Colorado citizens by promoting government transparency and holding public officials accountable has rewarded us with tremendous support, and lots of work to do, right here in Colorado," said Luis Toro, Director of Colorado Ethics Watch. "We are thrilled to stand on our own."
In tandem with legal actions, Ethics Watch executes a comprehensive communications strategy to bring attention to misconduct in public life while also educating the public about ethics, transparency, nonpartisan election administration, and the importance of a strong, independent state and federal judiciary.
"From monitoring the IEC since its inception, to bringing to light some of Colorado's most egregiously corrupted officials, Ethics Watch is the difference between corruption and honesty in Colorado's government," said Toro. "Without Ethics Watch, there is no barrier to corruption."
In addition, Ethics Watch has been actively monitoring the activities of the Colorado Independent Ethics Commission (IEC) since the IEC first met in 2008. To provide an independent source of information about IEC activities, Ethics Watch compiles a chronology of IEC activities and related documents submitted to or produced by the IEC.
Ethics Watch also leads Courts Matter Colorado, a coalition of organizations united to educate the public about the importance of federal courts and to advocate for a fair, diverse, and fully staffed federal judiciary.
ABOUT COLORADO ETHICS WATCH
Founded in 2006, Colorado Ethics Watch is a non-profit, legal watchdog group dedicated to identifying and exposing ethics issues in city, county and state governments in Colorado, ultimately holding public officials accountable. Ethics Watch's experience using existing legal tools to promote clean government uniquely positions the organization to hold public officials accountable and to encourage reform.
Today, the Colorado Supreme Court ruled 4-3 that decisions of the Independent Ethics Commission (IEC) to dismiss a complaint as frivolous are not subject to judicial review. The ruling overturned a Denver District Court judge's determination that a suit by Ethics Watch challenging the dismissal of a complaint against Elbert County Commissioner Robert Rowland, for voting to spend county funds on an appeal of a campaign finance award against him personally, could go forward. The Court ruled that a state statute authorizing judicial review of "any final action" by the IEC on a complaint could not constitutionally reach decisions by the IEC not to proceed on a complaint because the legislature does not have power to enact such a statute and because the IEC is barred from disclosing a complaint ruled frivolous even to a court.
In dissent, Justice Richard Gabriel stated that "the majority's opinion undermines a primary purpose of the IEC, namely, to preserve public confidence in government."
Ethics Watch Director Luis Toro issued the following statement: "Obviously we are disappointed with today's decision. Notably, the Supreme Court did not rule that the IEC was correct to dismiss our complaint; they merely held that the action was beyond judicial review. The Supreme Court has granted sweeping power to the IEC; we can only hope the Commission uses this power wisely."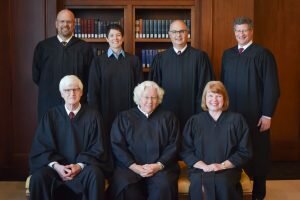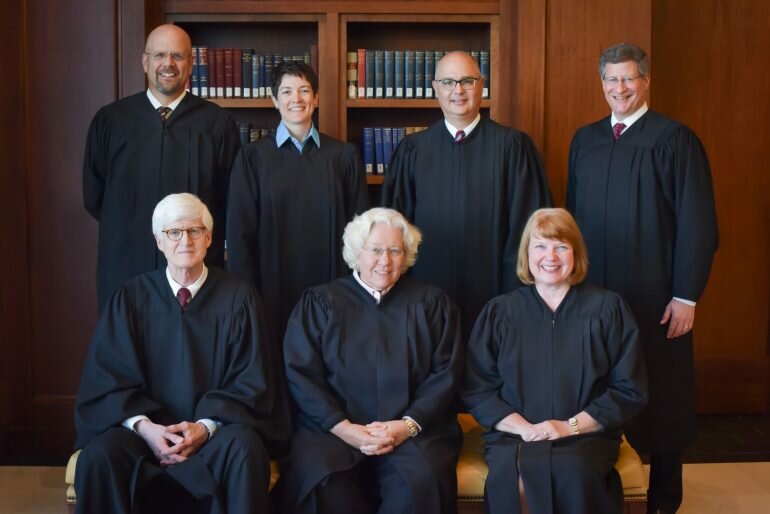 Read the decision here: In re Colorado Ethics Watch v. Independent Ethics Commission
Yesterday, Ethics Watch Senior Counsel Peg Perl addressed the Independent Ethics Commission as part of the Commission's deliberations over its own jurisdiction over home rule cities. Ethics Watch also submitted two rounds of written comments in response to the Commission's call for comments from the public.
Section 7 of Article XXIX of the Colorado Constitution provides that home rule jurisdictions are not subject to Commission jurisdiction if they "have adopted charters, ordinances, or resolutions that address the matters covered by this article." Home rule jurisdictions are mostly cities, including Denver, Colorado Springs, and Aurora, that have adopted city charters that allow them to enact their own laws on matters that would otherwise be governed by state law.
The issue arose due to a request for advisory opinion by a state employee who is also an elected official of the City of Aurora who asked the Commission to advise her that she remains subject to state ethics laws despite her elected position with the City. The request gave the Commission insight about the larger questions about the interaction of home rule with Article XXIX.
Ethics Watch's view is that Section 7 requires a home rule jurisdiction to have its own ethics board and some law restricting gifts, because those topics are covered in Article XXIX. Other groups also filed written comments or testified at the meeting. The Commission has collected written comments at this link.
In honor of Sunshine Week, which promotes public access to government information, Colorado Ethics Watch has created a new tool to assist citizens and interested groups in understanding how to access and understand campaign finance contributions, expenses and reports in Colorado.
Colorado Campaign Finance Basics, a new tool posted to the Ethics Watch website, reveals:
• How to find the money involved in Colorado county or state political campaigns
• Useful websites for Colorado county or state campaign finance research
• Where to find out how much money is spent on political advertisements in Colorado county or state campaigns
• What Colorado county or state political campaigns have contribution limits
"Campaign finance can be a complicated issue to understand," said Luis Toro, director of Colorado Ethics Watch. "Colorado Campaign Finance Basics helps Coloradans find out the groups and money involved in their Colorado county and state political campaigns."
Colorado Campaign Finance Basics outlines the process to check the Colorado Secretary of State TRACER system and suggests checking the IRS forms of nonprofits and other political organizations to find otherwise unreported contributions. Information can also be found in political files or public inspection files that show the purchase of advertisement space for political purposes by groups or individuals, searchable on the Federal Communication Commission website.
While Colorado municipal elections fall under the jurisdiction of the municipality rather than the Colorado Secretary of State, it is possible to find local campaign finance disclosures and reporting in similar avenues through the appropriate municipality.
On Friday, Colorado Ethics Watch filed a complaint with the Glendale City Council against Mayor Mike Dunafon. The complaint alleges that on February 3, 2015, Mayor Dunafon cast the tie-breaking vote to approve a site development plan and special use permit for a marijuana retail store owned by his wife – after having first recused himself due to the conflict of interest. The complaint also alleges that Dunafon voted to approve a liquor license renewal for a bar owned by his wife in April, 2015.
"The City of Glendale should not be run for the benefit of Mayor Dunafon and his family," said Luis Toro, Director of Colorado Ethics Watch. "We are calling upon the City Council to pass a resolution of censure so that nothing like this happens again."
Glendale is a home rule city with an ethics code vesting authority in the City Council to hear ethics complaints against Glendale officials, including the Mayor and City Council members themselves.
January 14 – Today, Ethics Watch submitted comments opposing proposed changes to the Colorado Election Rules that would increase the chances of partisan mischief in elections and exceed the authority of the Colorado Secretary of State.
The two rules would (1) allow political parties to dictate to clerks which election judges should perform the task of signature verification and (2) apply electioneering prohibitions to drop-box locations, which would increase opportunities for harassing election complaints if, for example, a car with a political bumper sticker inadvertently drove within 100 feet of a drop box located on a public street.
The hearing on the proposed rules is today at 9:00 a.m. Ethics Watch will not submit additional testimony at the hearing.
Click here to read Ethics Watch's comments.
Yesterday, the Colorado Secretary of State ruled that American Lands Council (ALC) did not violate Colorado lobbying law by sending an email to Colorado citizens urging them to support a measure to study the privatization of federal public land in Colorado.
According to Deputy Secretary of State Suzanne Staiert, the ALC's email was similar to a "one-time occurrence" under which "a corporate newsletter includes a small item encouraging readers to contact legislators urging them to support or oppose a particular bill" that a previous Deputy Secretary had found not to rise to a level requiring registration. To the contrary, the ALC's message of support of the bill was the sole subject of the email, not a small item in a newsletter about other topics.
"Unfortunately, the Secretary of State's office is continuing to err on the side of not enforcing Colorado's disclosure laws," said Ethics Watch Director Luis Toro. "We are disappointed to see the current Secretary continue the lax policies of his predecessor and keep opening the door to more unregistered lobbying that violates Colorado's strict law requiring disclosure of all corporate spending to influence legislators. We fear that the exemption created solely by Deputy Secretary decision will continue to expand, denying Coloradans their right to know who is spending money to lobby legislators. For American Lands Council, however, the message is clear: while they may have gotten away with it this time, future lobbying in Colorado must be conducted in full compliance with our disclosure law."
Today, Colorado Deputy Secretary of State Suzanne Steiert found that "reasonable grounds" exist to believe American Lands Council (ALC) or its staff broke Colorado lobbying registration law.
The finding came in response to a lobbying complaint filed by Ethics Watch after ALC emailed Coloradans and urged them to contact legislators in support of a bill to study transferring federal public land to the state. ALC did not report any lobbying spending nor registered itself or a paid staff member as a registered lobbyist, as required by Colorado law.
ALC has thirty days to respond in writing to the finding.
The Secretary of State could issue a cease-and-desist order requiring ALC to comply with lobbying disclosure law or refer the matter for criminal prosecution. Willful violation of the lobbying law is a misdemeanor.
Ethics Watch Director Luis Toro said: "We are pleased that the Secretary of State has taken this complaint seriously and conducted a thorough preliminary investigation. American Lands Council is free to lobby like anyone else; all we ask is that they abide by the same rules that apply to everyone else who lobbies the Colorado legislature."
Helpful Links:
Click here to read the Deputy Secretary of State's Notice of Hearing or view below.
Click here to read more about Ethics Watch's complaint.
Late Friday afternoon, the Colorado Independent Ethics Commission ("IEC") asked the Colorado Supreme Court to intervene in an ongoing lawsuit filed by Ethics Watch in May for judicial review of the IEC's 3-2 decision to dismiss a complaint, filed by Ethics Watch, asking whether Elbert County Commissioner Robert Rowland violated ethical standards of conduct when he cast the deciding vote to authorize the county to pay for an appeal of a campaign finance award against himself personally. The extraordinary petition asks the Supreme Court to hold that IEC decisions to dismiss complaints without a hearing cannot be reviewed by any court.
The IEC's argument is based on the constitutional provision stating that complaints may be dismissed without a hearing only if they are frivolous, and frivolous complaints must be maintained as confidential. The IEC maintains that this means it may not disclose a dismissed complaint even to a court. Denver District Judge A. Bruce Jones rejected the IEC's argument and ruled that Ethics Watch's suit may go forward. Ethics Watch had argued that a routine confidentiality order would address the IEC's concerns.
"We are at a loss to understand why the IEC wants to make a Supreme Court case out of a simple failure to proceed on a case that two of the five commissioners thought deserved a hearing," said Luis Toro, Director of Colorado Ethics Watch. "Nevertheless, we will fight to make sure the Ethics Commission does the job it was established to do, even if that means going to the Colorado Supreme Court."
Helpful Links: