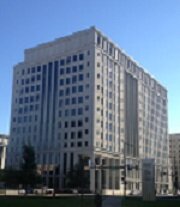 Court: Ethics Commission's frivolous complaint rulings are final
Marianne Goodland (Colorado Independent) — Once Colorado's secretive Independent Ethics Commission dismisses a complaint as frivolous, it cannot be appealed to any higher court.
That's the decision the Colorado Supreme Court made today on a 4-3 ruling.
The case involved Colorado Ethics Watch, which filed an an ethics complaint against an Elbert County commissioner, which the Ethics Commission dubbed frivolous.
Click here to read the full story in the Colorado Independent.