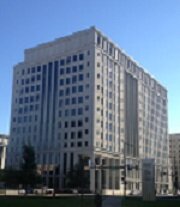 Independent Ethics Commission shuts down public livestream of meeting
Marianne Goodland (Colorado Independent)- The conflict over a lack of transparency at Colorado's Independent Ethics Commission came to a head Thursday when Colorado Ethics Watch set up a live video feed to allow the public, at least in Denver, to watch and listen to the commission's meeting.
That didn't sit well with Commission Chair Bill Leone, who directed the group to shut down the broadcast.
Click here to read the full story in the Colorado Independent.